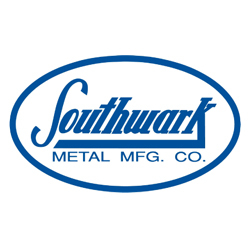 Production Team for Sheet Metal Products
Caldwell, ID
Paid personal time, 401K / Retirement plan, Disability Insurance, Vision Insurance, Dental Insurance, Life Insurance, Health Insurance
Southwark Metal Mfg. is a family owned and operated business since 1946. We are a leading provider of prefabricated sheet metal ducts and fittings servicing the residential housing industry. Southwark stands above our competitors by providing quality products, superior customer service and on time delivery.

Our business continues to grow and we are now hiring entry level and experienced Manufacturing Production Team members for our Sheet Metal Assembly Line. Starting Pay is $11 - $12 / hour with performance review and pay increases at 3 months and 6 months. Overtime pay is available.

We offer you two shift options to choose from, both full time scheduling:
1st Shift Monday - Friday Full Time Scheduling
2nd Shift Monday - Thursday Full Time Scheduling

All safety wear is provided by Southwark Metal to employee except for employees steel toed shoes. **Steel Toe Shoes are required for work.

As an employee at Southwark Metal Manufacturing Company you will be eligible after 3 months for:
Full Health Benefits with employer contribution
401K with 50% company match up to 6% of salary
And after 1 year of employment with us, Company Pays for your Short Term Disability and Life Insurance

Southwark Metal Manufacturing offers:

Paid training
Advancement opportunities
Medical/dental and vision benefits
Paid holidays
Paid time off
Steady work week
High school diploma or equivalent is preferred but not required.

All work experience backgrounds are welcome to apply.
We are looking for people that take pride in their work, value safety, mutual respect, and those who want steady employment.

Please share full disclosures on past life experiences, as all situations will be considered individually, and do not necessarily disqualify you from employment.
As a member of our Production Team, you will be working on the assembly and manufacturing of custom and stock products.
On a day to day basis you will be operating machinery and utilizing hand tools in the manufacturing of light gauge sheet metal products as part of a team. You will also be building and inspecting parts for quality in accordance with the established quality and safety standards set by our industry.
Required skills for the Production Team Member:

Ability to work with small hand tools
Ability to stand for 8 hours
Ability to follow instructions
Ability to lift up to 35 pounds

Additional skills helpful but not required:

Material handler experience in production
2 years forklift experience
1st Shift Monday - Friday Full Time Scheduling
2nd Shift Monday - Thursday Full Time Scheduling
Pay is $11 - $12 / hour with performance review and pay increases at 3 months and 6 months.
Overtime pay is available.

13884